Ana Murphy is the mother of two children — Daniel Velez and Alejandro Velez. She has been a Systems Engineer for more than 30 years. After the death of her eldest son, Daniel, she felt the need to do something different. She needed something more spiritual, she needed peace, but above all, she needed to learn acceptance and to live in the now. It was then that she began to connect more with yoga and meditation. Ana got her certification as a Yoga Teacher. She currently divides her time between her family, some software development and the new path of her life — "Yoga Instructor". She is convinced that yoga and meditation will help anybody with any struggle in life, even the loss of your own child. This is what she wants to pass on to her students..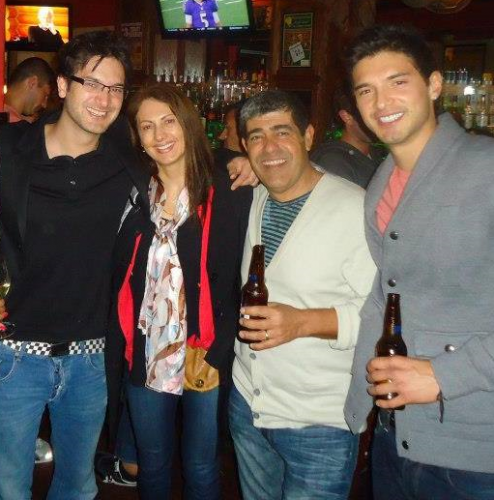 Hello Dani,
I love you so much. I think of you in every moment; everything reminds me of you. And you know what? I want it to be like that. I cry a lot and sometimes I think it's not fair that you left. You know how much I love you. I feel all this pain in my heart, but there are moments that I am calm … I thank you for everything you do for me to show me that you are with me. I know about the feathers that you send me, even if sometimes my mind tries to justify them. I feel you.
I miss your everyday phone calls. You made me laugh so much, and I always wanted to help you with all those crazy ideas you used to have. You always wanted to create something new. I am so proud of you.
I know it's not your fault that you left, but I never imagined that you were going to leave. I know that you are helping me to find another path in my life. I feel that you are there helping me. Thank you. I also know that you know that sometimes I would like to disappear to be with you, but I cannot leave Alito and Osvaldo.
I am ready to hear more from you. I want to learn to recognize further when you are around. I would love for you to confirm for me or give me a signal that everything I feel about your presence is true. Do not be afraid … although I cry so much, it does not mean that I do not listen to you.
I love you a lot,
Your mom