I carry you with me into the world, into the smell of rain & the words that dance between people. And for me, it will always be this way, walking into the light, remembering being alive together
Brian Andreas, StoryPeople
When our children die, we lose our hopes and dreams for the future. The rituals our children were an integral part of (birthdays, Thanksgiving, Christmas) are irrevocably altered, if not destroyed, and the ones that would have come with more time (graduations, engagements, marriages, births) are gone forever. It is out of the natural order for a child to die before his or her parents, and the hole in your life and your heart never goes away. As writer Megan Devine said, "Some things in life cannot be fixed. They can only be carried."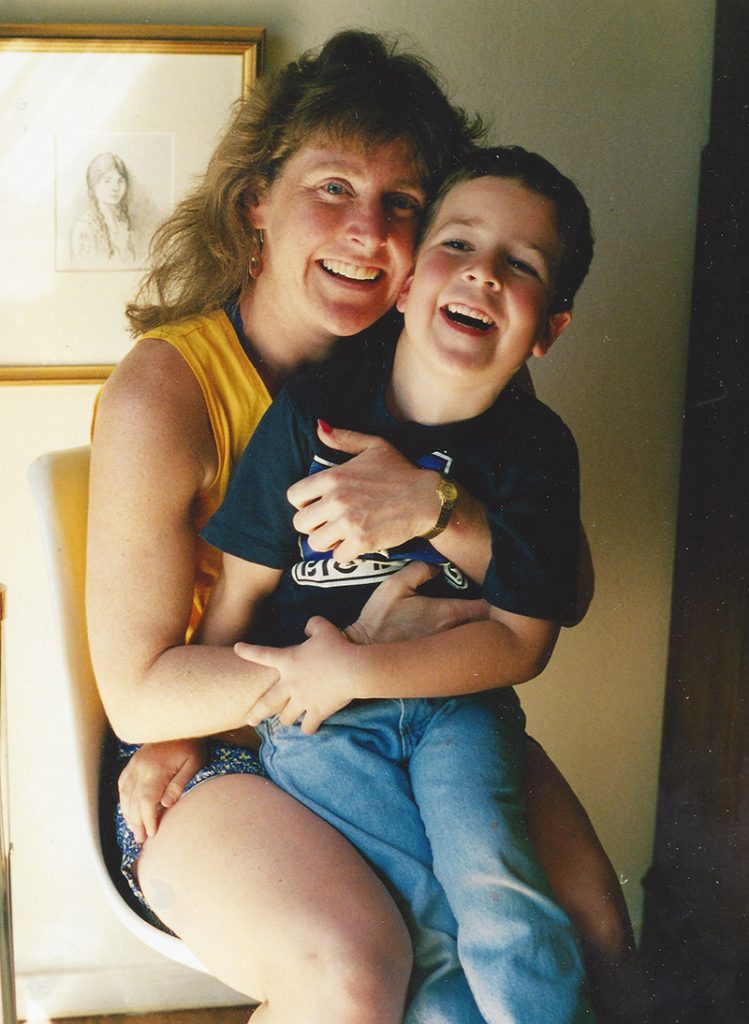 It has been four years since my son, Jimmy, drew his last breath. When I remember the way he struggled to keep moving and keep living, my heart hurts, and I can barely breathe. But when I focus on carrying him with me and remembering his quirky sense of humor, his merry laugh and his sweet smile, I can manage the pain of not having him here.
Jimmy refused to allow his life to be about cancer, and he wouldn't want my life to be about his death. So I have done my best to keep living, to look for him in the stars, to find humor in what made him laugh, to keep having adventures and to hold tightly to the people he and I love most.
Salt Water can help you find a way forward. We provide support as you create a different life in the wake of the death of your child, a life that allows you to remember and celebrate your child, a life that honors the life your child isn't here to live. Connect with other parents who have found ways to go on in the face of an unbearable loss and who can offer you comfort, ideas, inspiration and, most of all, hope.
A few of our favorite pieces on the death of a child:
We invite you to become part of our community. Share your story, ask a question, make a comment. We'd love to hear from you.
Never miss an article! Subscribe here to be notified whenever new content is posted to Salt Water.
Looking for our blog posts on Child Loss? Click here