There's no one reason why he did what he did. Everyone responds to tragedy in different ways. But it's never just one stone. It's a bunch of stones stacked on top of each other. A Million Little Things
Grief is more complicated when we lose a loved one to suicide. In addition to the shock and pain of the loss itself, those who die by suicide may be disparaged while family members are shamed or blamed for the death. Friends may pull away or avoid suicide survivors out of judgment or uncertainty about what to say. Suicide survivors are likely to question themselves — how did I not see this coming? why didn't I prevent it? if only I had … They are often wracked with guilt about what they did or didn't do, said or didn't say. They feel responsible for their loved one's death while at the same time, they feel abandoned and wounded by the person who died. They may feel cut off from their happier memories, instead questioning whether their deceased loved one really was happy during that time or why they didn't notice the pain on her face.
To every person who is battling suicide ideation or depression; to every person whose outsides mask a broken heart; to every person consumed by an ache and what may feel like an impenetrable loneliness, know that you are not alone. Know that your pain is not a thing to fear, and that there are those who are here to hold it with you. And know that there is help and that that help has saved the lives of countless people who have been there, too. Chelise Stroud, Lighting Up The Sky
If you or someone you know is at risk, call the National Suicide Prevention Lifeline
at 1-800-273-TALK (8255) or contact the Crisis Text Line at 741741.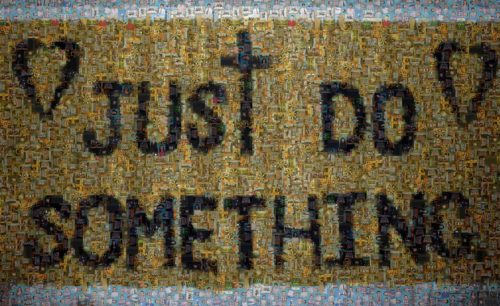 How can you help a survivor of suicide loss?
Acknowledge the death. Express your sadness about the loss and offer to be a sympathetic ear. Stay in touch. Be the one who doesn't walk away.
Offer specific help. A suicide survivor is in no condition to figure out what help she needs or to muster the energy to ask for it. If you aren't sure what would be most helpful, drop off an easily frozen meal, provide some choices (e.g., "Can I pick up some groceries for you at Trader Joe's?", "Could I come over on Saturday and mow your lawn?", etc.) or send a gift card for a food delivery service or housecleaning company.
Be clear about your lack of judgment. You have no idea why a person dies by suicide nor can you understand how much pain she was in. Make it clear to the suicide loss survivor that you are there to be supportive and empathetic. Encourage him to share his sadness, his anger and his fear with you. Suicide survivors don't need or expect you to fix anything, they just need you to listen.
Remember their loved one, especially on anniversaries and holidays. Share stories and memories. Tell them how much you love and miss their family member.
Some of our favorite resources for suicide survivors:
.
The above links and resources are not maintained by or affiliated with Salt Water. Salt Water does not guarantee the accuracy of the information on these external websites. The diagnosis and treatment of depression and other psychiatric disorders requires a trained medical profession. The information provided above should not be used as a substitute for a professional diagnosis or treatment of any medical or psychiatric disorder. If the information provided on Salt Water leads you to believe that you or someone you know may be depressed or suicidal, please consult a medical professional.