No matter what anybody says about grief and about time healing all wounds, the truth is, there are certain sorrows that never fade away until the heart stops beating and the last breath is taken. Tiffanie DeBartolo
We live in the country where the houses are far apart, and the sky is huge and full of stars. Sometimes when I go outside at night, I talk to the stars. I imagine Jimmy up there, playing Nintendo DS with Gage, eating bagels with "the works" (butter, cream cheese and homemade jam) with Nana and Poppa, riding the tractor with Seymour, laughing and playing pranks with Teresa and Angie, throwing the ball with Bronco.
So … much .. loss. The price of being born to much (much!) older parents — 39 and 61 when they had me. Though they lived long full lives, they left mine far too early. The price of having a child whose brain cancer couldn't be cured. The price of being human and being more than a half century old and spending years in the cancer world.
Some days I sit in Jimmy's room. It's still full of the books he loved, the penguins he collected, the posters of "The Dude" and his favorite musical artists he put on the walls.
I can feel him there. Sometimes the feeling is so intense that I can hardly believe he's gone, even after all of this time.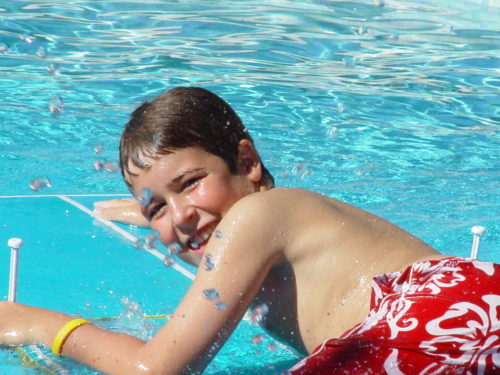 I wonder if Jimmy knows how desperately we miss him. How much we would give for one more conversation, one more indie movie, one more Blazer game, one more Snapple fact.
There are times when I get so tired of doing life without Jimmy. It's not that my days aren't rich and full and beautiful; it's that I want him here to share it all. To see Molly realizing her dreams, playing college softball, finding her voice, blazing her own path. To watch Willie pursuing his dreams and taking Jimmy with him by running every race wearing his JimmySTRONG band.
Some days, it hurts to breathe. When all I can feel is the unfairness of it all. Twenty-one years was not enough .. not even close.
Calling all angels …
When I can't carry the weight any more, I focus on how Jimmy lived. The way he loved to travel. His ability to buy the perfect gift for the people he loved most. His kindness. His quiet courage and the way he never once asked "Why me?". How passion for learning about religions, music of all kinds and movies. His wicked sense of humor and how much he loved to laugh. The way he loved his most important people and how much they loved and still love him.
I pull my small but mighty chosen family in close, and I go on. Spending time with the people I love most, the ones who understand and help fill the hole in my heart, the ones who hold me tight and love me fiercely. It's what Jimmy taught me to do.
Tomorrow night, the moon will be full. Buster and I will go outside and look for the biggest, bright stars. I'll tell my beloveds who left my life too soon how often I think of them and how much I miss them all. And I'll send Jimmy hugs and kisses and high fives, knowing that somehow, some way, he's sending them back to me.